[vc_row section="yes" bg_color=""][vc_column width="1/1″][vc_column_text]
[/vc_column_text][ish_headline align="center"]Temple Wedding Video[/ish_headline][/vc_column][/vc_row][vc_row bg_color=""][vc_column width="2/3″][vc_column_text]Your temple wedding is one of the most special days of your life and one that you want to cherish forever. We specialize in LDS temple wedding video production. With over 15 years of video experience we offer some of the most creative, artistic and innovative temple wedding videos available. Our wedding videos are delivered as HD (High Definition) video files, ready to view, share and cherish forever.
Our unique story telling video allows you to tell your love story through clips of you and your future spouse interacting on a date mixed with photos and music. Share your wedding video with your friends and family. It will be a legacy you can share with your future children.
Mormon Weddings Done Right!  Temple Wedding Video![/vc_column_text][/vc_column][vc_column width="1/3″][ish_image image="102″ image_style="rounded" size="theme-third" align="center"][/vc_column][/vc_row][vc_row bg_color=""][vc_column width="1/1″][ish_separator separator_style="double" opacity_percent="20″][/ish_separator][vc_row_inner vertical_align="middle"][vc_column_inner width="1/2″][ish_headline tag_size="h2″ align="right" color="color5″ bottom_margin="no"]How does it work?[/ish_headline][vc_column_text align="right"]Select your temple in the menu to discover prices and packages.[/vc_column_text][/vc_column_inner][vc_column_inner align="center" width="1/2″][ish_icon_button_set][ish_icon icon="ish-icon-mobile-1″ color="color4″ text_color="color5″ size="36″ width="150″ tooltip="Call us at: 951.907.9644″ tooltip_color="color5″ tooltip_text_color="color4″ global_atts="yes"][ish_icon icon="ish-icon-calendar-1″ color="color4″ text_color="color5″ size="36″ width="150″ tooltip="Make sure we have the date available" tooltip_color="color5″ tooltip_text_color="color4″ global_atts="yes"][ish_icon icon="ish-icon-comment-2″ color="color4″ text_color="color5″ size="36″ width="150″ tooltip="Ask us any questions that you might have" tooltip_color="color5″ tooltip_text_color="color4″ global_atts="yes"][/ish_icon_button_set][ish_icon_button_set][ish_icon icon="ish-icon-doc-text" color="color4″ text_color="color5″ size="36″ width="150″ tooltip="Sign a simple contract" tooltip_color="color5″ tooltip_text_color="color4″ global_atts="yes"][ish_icon icon="ish-icon-dollar" color="color4″ text_color="color5″ size="36″ width="150″ tooltip="Pay your deposit" tooltip_color="color5″ tooltip_text_color="color4″ global_atts="yes"][ish_icon icon="ish-icon-video" color="color4″ text_color="color5″ size="36″ width="150″ tooltip="We produce your wedding video!" tooltip_color="color5″ tooltip_text_color="color4″ global_atts="yes"][/ish_icon_button_set][/vc_column_inner][/vc_row_inner][/vc_column][/vc_row][vc_row bg_color=""][vc_column width="1/1″][ish_divider][/vc_column][/vc_row][vc_row section="yes" top_svg="slope-left-shadow" bg_svg="stripes" color="color22″ bg_color=""][vc_column width="1/2″][ish_quote author="Alison (San Diego Temple)" color="color4″]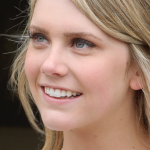 I loved Dacy! He is such a good person to work with. We met him at the Temple right after we got married and he was a huge help.  I have watched our video like 100 times since my husband and I have been married and we love it. It has helped us through the tough times and good times. The video is great quality and he lets you choose your music! I highly recommend Dacy! He will exceed your expectations.[/ish_quote][/vc_column][vc_column width="1/2″][ish_quote author="Megan (Las Vegas Temple)" color="color4″]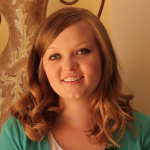 Dacy was so wonderful to work with while putting our wedding video together. He really knew what questions to ask during our individual and couple's interview to really capture our love story. Everything was put together so wonderfully and the final product was perfect. All the key moments of our special day were captured and we will treasure this video of our wedding forever! Every part of the video reflected our story from the music to the pictures. Dacy did such a great job and was so easy to work with! I would highly recommend using this company to capture and create your special day.[/ish_quote][/vc_column][/vc_row]