[vc_row section="yes" bottom_svg="triangle-outside" bg_svg="stripes" color="color22″ text_color="color21″ bg_color=""][vc_column width="1/1″][ish_headline align="center" color="color21″ bottom_margin="none"]Love Story Shoot[/ish_headline][/vc_column][/vc_row][vc_row bg_color=""][vc_column width="1/1″][ish_divider bottom_margin="half"][/vc_column][/vc_row][vc_row bg_color=""][vc_column width="1/2″][vc_column_text color="color7″]The Love Story shoot takes approximately 2-hours to film. An hour for the Interview portion and an hour for the "B-Roll". The Interview portion can take place anywhere that is relatively quiet. (In a home or in a park, etc) There isn't any preparation needed for this video. I will ask basic questions and you'll answer the questions on camera. It's not hard.
The "B-Roll" should be something that you like doing together. This "B-Roll" video footage will be put over the top of the Interview to make it more interesting. Here are some examples of potential B-Roll:
If you like staying at home hanging out together: We can film you at one of your houses making some snacks and having fun playing games or watching TV.
If you like playing sports: We can film you getting dressed and ready for biking, jogging or racquetball, etc. Then get footage of you actually doing the sport together.
We can film each of you doing your own thing at school or at work and then we can show you coming home and getting cleaned up for a date with each other.
It's up to you how adventurous your video is. Every video I make ends up unique to the couple. If you are having trouble coming up with an idea of where to shoot your video, let me know your interests and I can help create a plan.
Here's a couple things to remember for your shoot:
Dress Nice. You are on video for your future generations to see. Spend a little extra time getting ready to look your best.
I will ask standard questions about how you met, your first date, your engagement story, etc. If there is a unique story that doesn't fit into a standard question, let me know. (For instance, if the Bride saved the Groom's life once back in High School, let me know so I can ask related questions)
If you have a photo or video from your engagement or another event that you will be talking about, bring it with you or get me a copy so I can include it in your video as you are talking about it.
We will work with you to find a time to film the Love Story that works with your schedule.[/vc_column_text][ish_divider][/vc_column][vc_column width="1/2″][ish_embed]https://vimeo.com/453178565[/ish_embed][ish_embed]https://vimeo.com/450348109[/ish_embed][ish_embed]https://vimeo.com/447016423[/ish_embed][/vc_column][/vc_row][vc_row section="yes" top_svg="slope-left-shadow" bg_svg="stripes" color="color22″ bg_color=""][vc_column width="1/2″][ish_quote author="Kelly (San Diego Temple)" color="color4″]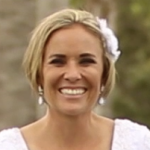 WE ARE OBSESSED WITH THE VIDEO!!! It is everything and more than we could have ever hoped for! Thank you so much!!! You definitely have a talent for capturing our personalities and love for each other. Thank you! Thank you! THANK YOU!![/ish_quote][/vc_column][vc_column width="1/2″][ish_quote author="Maggie (Las Vegas Temple)" color="color4″]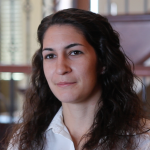 Dacy is great to work with! He has excellent vision and is able to capture special moments on film! My husband and I are very pleased with our wedding video.[/ish_quote][/vc_column][/vc_row]