[vc_row section="yes" bottom_svg="triangle-outside" bg_svg="stripes" color="color22″ text_color="color21″ bg_color=""][vc_column width="1/1″][ish_headline align="center" color="color21″ bottom_margin="none"]Music Information[/ish_headline][/vc_column][/vc_row][vc_row bg_color=""][vc_column width="1/1″][ish_divider bottom_margin="half"][/vc_column][/vc_row][vc_row bg_color=""][vc_column width="2/3″][vc_column_text color="color7″]You get to choose your own music for your videos. Below are some of the songs that we often need for a wedding video.
(Some songs not needed for some packages)
Entrance Song: This is the song that is playing at the very beginning of your video when you walk into the temple. Many people choose a reverent song like "I Love to see the Temple" but there are many other options.  (Not needed for Bronze Package)
Song playing during your actual love story. This should be something either without lyrics or with soft lyrics so the lyrics won't drown out your Love Story dialog.
Song playing when you come out of the Temple and are taking photos. This is usually an upbeat, celebration type song but can really be any song you want.  Please include 2 options.
Song playing during the reception highlights part of your video. Some people choose an upbeat song, some people use a more romantic song like the one they dance to during their first dance.
If you get a slideshow, we'll also need songs to play during your slideshow. An average slideshow with 50 photos needs about 5 minutes of music. This is usually about 2 songs.
Songs can be emailed to me at dacy@dacymedia.com.[/vc_column_text][ish_divider][/vc_column][vc_column width="1/3″][ish_image image="1149″ size="full" align="center"][/vc_column][/vc_row][vc_row bg_color=""][vc_column width="1/2″][vc_column_text]
Can't think of a song to use?  Here are some suggestions:
[/vc_column_text][/vc_column][vc_column width="1/2″][/vc_column][/vc_row][vc_row section="yes" top_svg="slope-left-shadow" bg_svg="stripes" color="color22″ bg_color=""][vc_column width="1/2″][ish_quote author="Megan & Jacob (San Diego Temple)" color="color4″]

We are all so pleased with your dedication in making our special day memorable. Thank you for working with us ~ We are extremely happy with your work.[/ish_quote][/vc_column][vc_column width="1/2″][ish_quote author="Sara (San Diego Temple)" color="color4″]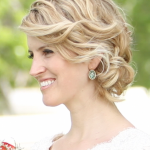 Beautiful job! I loved the video! I don't know if it's the pregnancy hormones, but I was definitely crying! Loved it![/ish_quote][/vc_column][/vc_row]